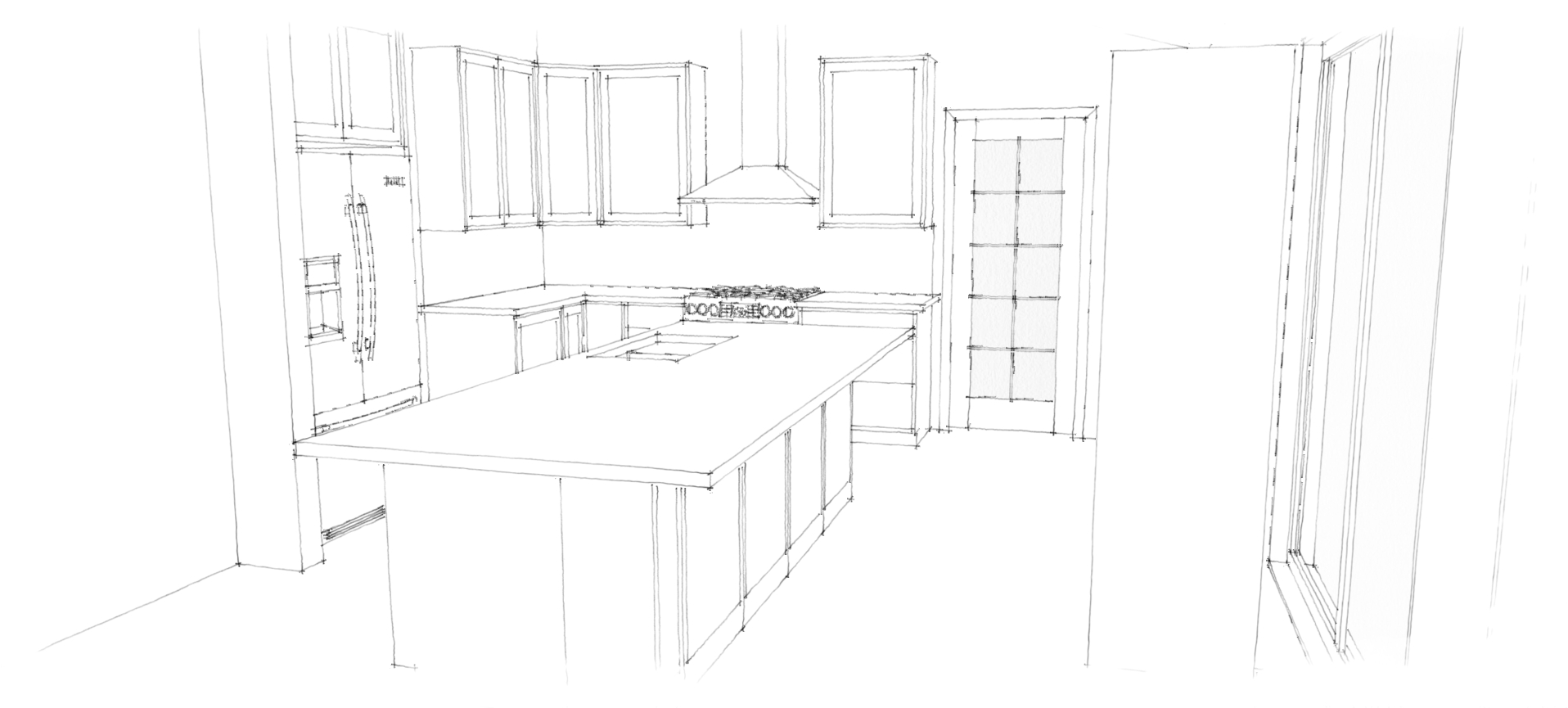 How much design do you need?
Posted on
February 2, 2016
We're a Design + Build remodeling firm and talk about the benefits of design constantly, but how much design work do you really need in order to build the project successfully? How much design work do you need in order to get a meaningful estimate from a contractor?
The opposite of design is to "just wing it," and we've found that more often than not, improvised projects turn out poorly. If you don't know what to expect from a home remodeling project, or your contractor doesn't clarify what you should expect, how can anyone meet your expectations? Good design is a small upfront investment that can pay for itself many times over throughout the project.
There are several different kinds of design to take into account:
Aesthetic: How do you make sure that your finishes coordinate and look amazing?
Spatial: How big does a room need to be? How will the space function after the project is over?
Structural: How do you know that your house won't fall down?
Mechanical: How will the room stay hot/cold? Will the sink and tub drain correctly long after the project is over, or provide continued frustration and maintenance issues for years to come?
Budgetary: That's right! A unique benefit of working with a design + build firm like Pittsburgh Remodeling Company is that we're able to effectively design a project around a reasonable budget.
Aging in Place: Are there things we can do now that will allow you to comfortably grow old in your dream home?
Master Plan for the Home: Do you have a master plan for your home? Do you think you'll tackle more projects down the road? A good contractor should help you make the most of your current project by helping you to minimize redundant or unnecessary work in the future.
Gathering and comparing estimates without taking any design into consideration can be downright frustrating, often misleading and occasionally futile. A good remodeling contractor should be able to help you figure out your needs and match your vision to your budget. Remodeling is too messy and expensive not to get it right the first time.